GET EXCITED.
You might be a Trendsetter soon!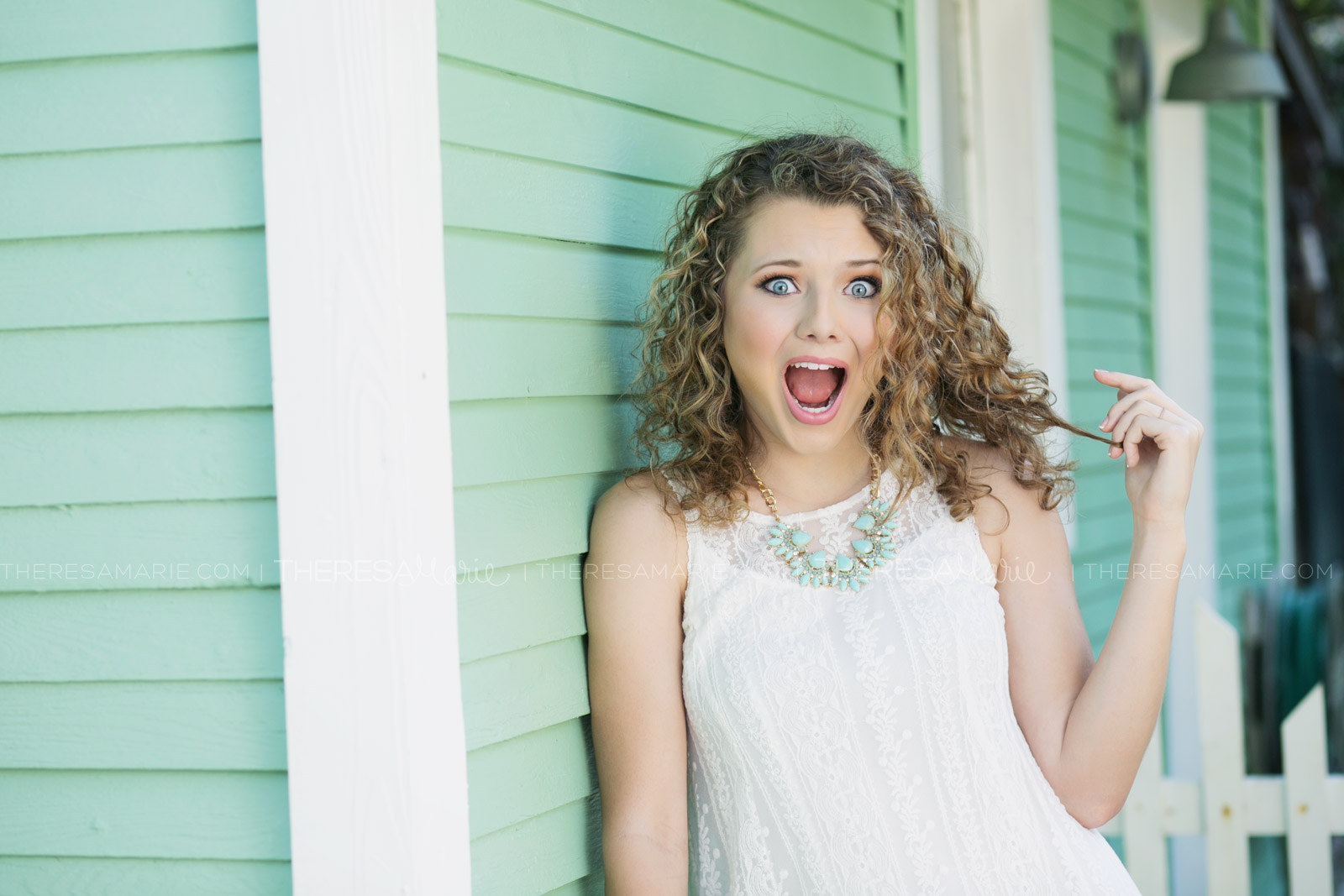 ::cue confetti::
CONGRATS, GIRL!
You made it to the next phase in TM Trendsetter Selections!

I'm excited you're here & I feel so honored that you have chosen to become a TM Trendsetter.
This is going to be AH-MAZING!
PARENTS: This is where your daughter applied: https://www.theresamarie.com/trendsetters/
The next step is to read this page & CONFIRM AT THE BOTTOM
☟☟☟
─ Trendsetter Orientation ─
IN A NUTSHELL:
You're basically getting all kinds of perks for simply booking your Senior shoot
(or Demi shoot for Teens) with Theresa Marie in July and posting on social media about your experience. pretty sweet right?!
Theresa Marie Trendsetters is:
creative PHOTO SHOOTS
They set the trend for quality photos. Included is an individual shoot (Senior Shoot for seniors or mini shoot for teens) in addition to our Trendsetter intro photos. Plus the possibility of being rewarded with additional pop-up styled concept shoots exclusively for TM Trendsetters to contribute to planning & styling.
brand ambassador
TM Trendsetters are the face of the Theresa Marie boutique brand and take ownership of the brand as their own. You'll support and genuinely promote the brand kind of like a celebrity spokesmodel or social media influencer.
acts of kindness
They set the trend for Kindness. We'll choose kindness projects together that give the team an opportunity to impact our community by spreading kindness. Things like Random Acts of Kindness & crafting cards for hospitalized kids etc. (this is actually TM's favorite aspect)
exclusive events
TM Trendsetters have annual Trendsetter only events including Friendsgiving and the Holiday PJ party as well as the opportunity to take a leadership role to plan and organize any additional events for the group. (just like in a sorority!)
A sisterhood
Just by being a part of the TM Trendsetters team, you will get to know people outside of your typical friend group who carry the same values. The Trendsetters team can be a source of encouragement and advice from ladies of different ages with different perspectives. We lift up and support one another.
Trendsetter Perks
what you put into it is exactly what you will get out of it.
the photoshoots
The Sisterhood
COLLEGE résumé BENEFITS
Being an Influencer
Secret rewards

FEATURED & PUBLISHED
As a Trendsetter you will have the chance to be featured in Teen Tampa Magazine!
TM Trendsetters are the first to receive Casting Call details for Teen Tampa editorial shoots!
*being selected for casting calls is not guaranteed due to limited space.
and so much more...
TM Trendsetter T-shirt & Goodies
Social Media images from shoots
Gain confidence and be empowered
BELONG TO SOMETHING DIFFERENT.
As a Trendsetter you get to be part of some awesome shoots with Theresa Marie in exchange for posting about them!
The shoots are set up through out the year to help you share your images and your experience on social media and word of mouth.
This is where you become trendsetter official! Everyone will hang out and plan ideas for the year while Theresa Marie takes a individual photos of each Trendsetter with their favorite thing.
Then we'll take promo group photos of the 2018 squad!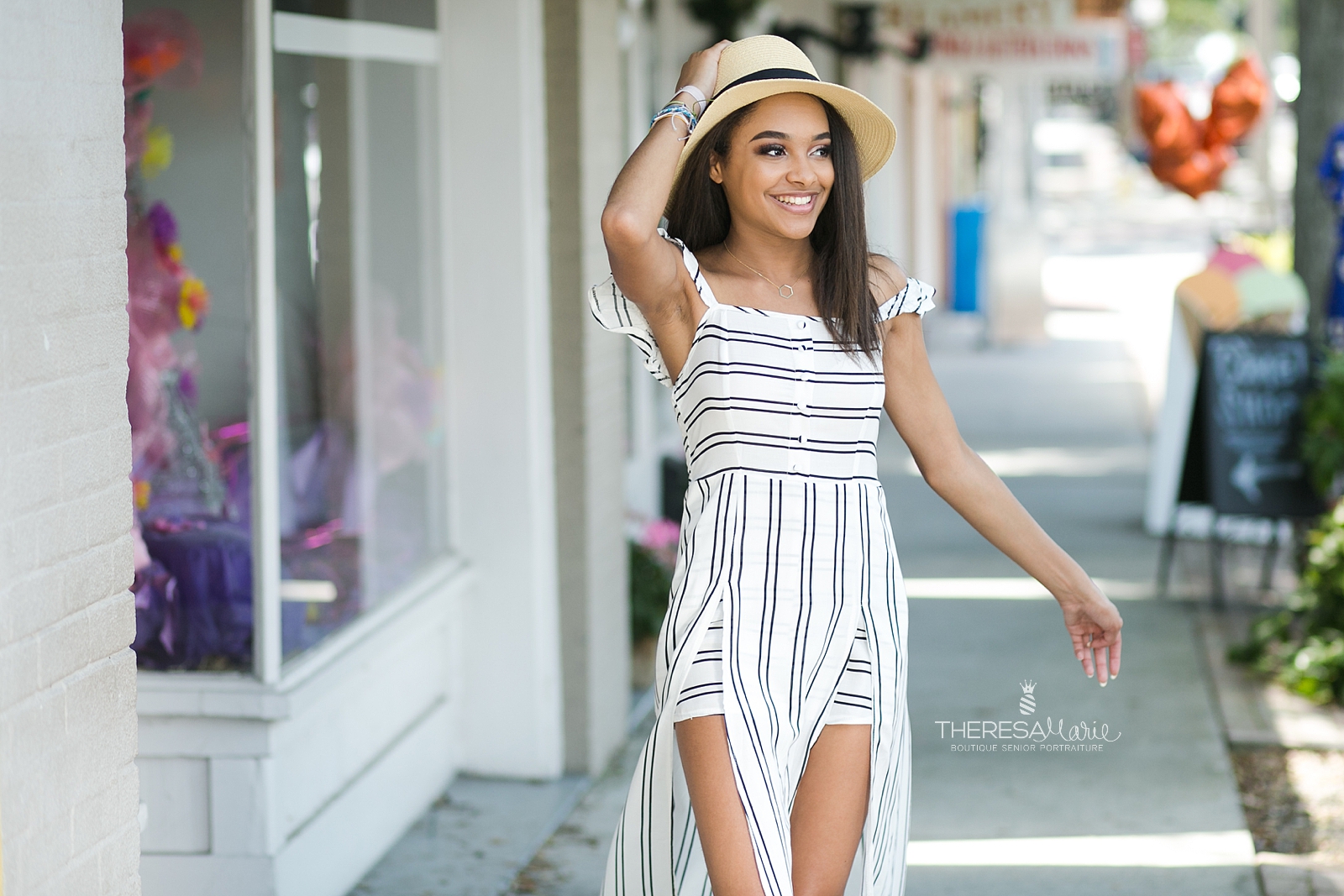 Each Trendsetter gets their own personal shoot, this is essentially what you booked early to get all these perks! You get your 1-on-1 time with Theresa Marie in front of her camera that you deserve, to walk away from this experience with a confidence boost.
● Class of 2019 Seniors will get the whole "Princess" experience including an in-person consultation to plan your dream shoot! This will be your big day!! (must be before October 2018)

●For sophomores and freshmen this will be your DEMI shoot. You'll get 30 minutes in front of the camera and there is so much TM can do in 30 minutes just in and around the studio!
Throughout the year there may be opportunities for additional styled pop up shoots!
How pop up shoots work:
● Trendsetters sign up for the leadership opportunity to plan and coordinate a styled concept shoot, TM helps with ideas/mood board but just shows up to shoot/edit. Participation: a reward for activity (ex: 3 girls available on x date + with the most secret reward cards)

● When TM is inspired for something creative and the shoot would require themed styling/props you can opt-in to join for a small fee just to cover prop/set expenses. ex: super fun styled New Years Eve shoot that would cost about $60 to produce so the expenses would be divided by the amount of girls wanting to opt-in to the shoot. (paid in advance, min of 3 participants)
DESTINATION shoot upgrade
If you have Wanderlust like TM you'll love this opportunity!
Join TM in Nashville this year for a one of a kind Destination shoot experience!

● You would arrange travel/accommodations with a parent and simply meet Theresa Marie at the destination OR we can travel as a group with a parent chaperone
● Requires a minimum of 3 girls participating, max of 6
● Dates: Travel Fri Jan 17, Shoot Sat Jan 18, Travel Sun Jan 19
● Destination shoot upgrade is $450
Think of our shoots like puzzles; together we'll each need to find the pieces that fit for the final vision. (mood board) This may mean treating yourself to a new outfit (whether thats a consignment store or online) or raiding your friends closets, it may even mean getting the perfect prop like those vintage roller skates you always wanted or raiding the attic/garage or posting on facebook in search of borrowing the perfect vintage car. BECAUSE YAYY ITS AN EXCITING SHOOT OPPORTUNITY and why wouldn't you want to go all out!?
We won't just see each other at the shoots, there will be many opportunities to be able create special bonds with people outside of your typical friend group, get support and advice from ladies of different ages with different perspectives. You'll even have the opportunity to help coordinate other hangouts with your new squad through the entire year.
✦ Trendsetter Kickoff
Where it all begins!

This will be our first official gathering Saturday July 20th at 3pm.

Everyone becomes Trendsetter official with their TM Trendsetter Tee.

First of many times in front of Theresa Marie's camera for intro headshots

Bring your favorite thing you can't live without - besides your phone!

We'll sign up for leadership opportunities

We'll also do speed friending to get to know everyone!
✦ Galentines Party
It's our bittersweet end of term send off celebration

We'll have a crafternoon - an afternoon of crafting RAK gifts

Take our last group selfies and reflect on our year together.
✦Trendsetter Hangouts
Friendsgiving Potluck Sunday November 10th

Holiday PJ Party Sunday December 8th

Then additional hangouts if coordinated by Trendsetters who signed up for Leadership opportunities. Possible ideas:

Trendsetter Game Night!

Happy Mail RAK Crafting day

Random Acts of Kindness Scavenger hunt

Coffee Talks

Painting Party

Pinterest Party

Girls night out

Halloween Pumpkin Painting & Smores

Christmas cookie baking & decorating day for RAK

Vision Board Party

Braid Class (the Salon TM partners with is THE best at braids!)
EVENTS outline
Most of our events are planned for Sunday afternoons to accommodate as many schedules as possible.
July 20th: Trendsetter Kickoff & Crowning

July 28th-Aug 4th: Senior Week & Charity Clothes Swap

Aug-Oct: Senior shoots for Senior Trendsetters & Hangouts

Nov 10th: Friendsgiving

Dec 8th: Holiday Soiree & cookie exchange

Jan 17-19th: Destination shoot upgrade option - Nashville

Feb 9th: Galentines Party
Your experience is really what you make it! It's important to come to as many events as you can and arrive with enthusiasm to get the most out of your experience, but no event is mandatory and you are not expected to be available for every single one.
I fully understand that your generation is full of potential just waiting to be unleashed. This is the perfect opportunity to get creative, get a feel for what its like to be in a sorority organizing activities for your sisters and get experience to add to your resume. The Theresa Marie boutique studio doors are always open to Trendsetters for anything your hearts desire.
You'll also be able to receive a Character Reference letter from Theresa Marie for Scholarships. by request
COORDINATING A STYLED SHOOT

This would mean styling shoot with moodboard
bringing props etc to make the vision come to life
arranging location
tracking who's coming etc


COORDINATING A HANGOUT

This would mean arranging location (if TM studio isn't the best option)
coordinating supplies
tracking who's coming etc


COORDINATING RANDOM ACTS OF KINDNESS

This would mean coming up with an idea to spread kindness
Organizing a way for Trendsetters to do that together.
ie. Happy Mail Hangout (crafting, addressing & sending out)
✦ being an INFLUENCER
You've heard the terms "Brand Ambassador" or "Social Media Influencer"... well now you get to be one! An Influencer is someone who is chosen to bring visibility to a brand by actively engaging with the brand on social media & sharing their experience with that brand, naturally, to their social media followers and friends.
You'll be posting your photos and GENUINELY talking all about your experience with Theresa Marie.
commenting on all posts by @theresamarie to boost visibility (4+ words for IG algorithm)

posting images from our shoots with shoutouts

taking photos/videos of what we're doing at our hangouts & shoots to post

Basically treating everything we do like you're at an epic concert ; )
An Influencer exclusively works with brands they love and for that reason all Trendsetters will only be photographed by Theresa Marie for the duration of the agreement. No other photographers either practicing or professional (except school photos.)
No selling involved! Trendsetters do not have to sell to their friends or make their friends book but Theresa Marie absolutely shows gratitude for word of mouth referrals. Trendsetters will also be able to offer senior friends a bonus gift for their senior shoot with Theresa Marie when they tell us you sent them.
✦ SECRET REWARDS
You'll already be posting about the fun stuff we'll be doing, why not get some perks for it? With winnings ranging from a slow motion high five to a mini bestie photo shoot, Secret Reward Cards are a lottery of prizes & surprises. (TM loves surprises!)
HOW THEY'RE EARNED

At the Welcome Party Trendsetters will receive a list of simple tasks such as posting for #theresamarietuesday, vlogging during events, planning hangouts, coming early and'/or staying late to help set up and clean up after events etc.
Every time we get together, TM will make it rain Secret Reward Cards.
The only thing you need to do is screenshot or take a pic when you do a thing from the Secret Reward Card list and keep them on your phone. (either favorites or in an album) Then show TM at the beginning of each meetup because TM forgets!

It's totally optional for bonus perks and really just about helping out and sharing good vibes about what the Trendsetters are up to!
senior
Trendsetters
$450
FOR CLASS OF 2019
Pro Hair & Airbrush Makeup for Senior Shoot

Senior photo shoot consult

ALL the Trendsetter Perks until Graduation
*only $350 required at signing.
teen
Trendsetters
$350
FOR CLASS OF 2020 & 2021
Demi photo shoot

$100 credit toward prints & products

ALL the Trendsetter Perks until Dec 2018
*DEMI shoot is 30 minutes
Earn a bonus
Family Shoot
These are the final days together before college, when is the last time you had a nice family portrait?

By pre-paying $1600 toward your Senior artwork order before your shoot! Complete in one payment or choose the auto-pay monthly installments.
This is also a great way to make your senior experience work for any budget!
These are some of the expectations for Trendsetters as outlined in the application you completed:
TM Trendsetters must have exclusive loyalty to Theresa Marie Brand & may not model for, promote or be associated with any other photographer, aspiring photographer or studio. (exception for school photos)

Senior Trendsetters will commit to Theresa Marie for their senior portraits & keepsakes

Trendsetters should represent Theresa Marie and the Trendsetter squad in a classy and professional manner and always be positive, kind and encouraging in all interactions with Theresa Marie Trendsetters.

Trendsetters are expected to put forth their best effort into the program: try their best to attend most Trendsetter events, stay active in group chats & participate in the opportunities TM provides with enthusiasm.

Trendsetters are influencers/brand ambassadors for the Theresa Marie brand and genuinely sharing their events and experiences on Instagram is an important part of their commitment and continuation in the program. They are expected to promote the brand as if it were their own & bring visibility to posts on Instagram by liking, commenting and resharing (via insta stories, snapchat or twitter). This is how Theresa Marie is able to provide this opportunity.
There will be two simple steps to officially sign on as a Trendsetter:
Submit the booking retainer of $350

Sign the Trendsetter Agreement which includes what media refers to as a model release. (also signed by Parent/Guardian)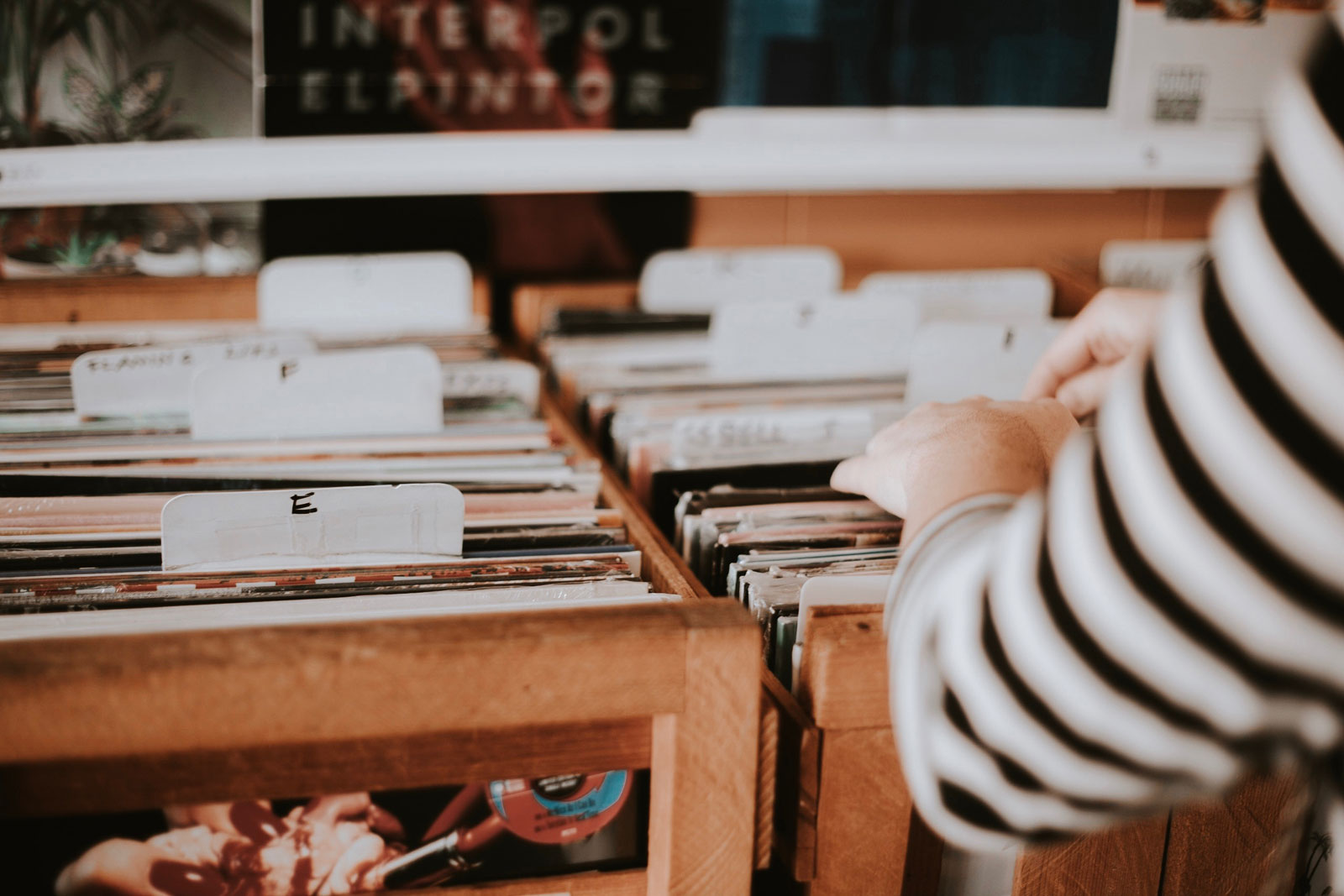 Q: How many Trendsetters are you accepting?
The original plan was to have a maximum of 10 girls but every year we have such a great response to the Trendsetter Team (Thank you!) so possibly more but only so many can fit into my humble studio :)
Q: How much time is involved?
As with anything in life, you really get out of it what you put in but being a TM Trendsetter is not a huge time committment. Everyone is busy so we will not be having weekly meetups or anything; sometimes we'll get together twice in a month and sometimes we'll go a month without seeing each other.
Most of our events are planned for Sunday afternoons to accommodate as many schedules as possible. It's important to come to as many events as you can and arrive with enthusiasm to get the most out of your experience, but no event is mandatory.
Everything else will just be the typical commenting and posting on social media which you already spend time doing anyway and keeping up with our group chat which isn't anything more than you would already do with friends!
If you sign up for a leadership opportunity to coordinate a hangout, shoot or random acts of kindness then you will be giving a little extra effort for that resume experience. If you are very short on extra time, its probably best that you dont sign up for leadership opportunitiy because we do expect your best effort!
Q: What if I can't come to every event?
No worries, we totally understand that things like tournaments and family reunions cant be rescheduled! For other things that might be flexible, keep in mind that most of the things we do are one time only, if you miss a shoot opportunity there is no make-up day. A lot of girls with jobs will arrange to switch shifts, again, you get out of it what you put into it.
Q: Will there be any additional costs?
This depends on 3 things:
If you are interested in participating in a Destination Shoot; yes, but this is optional - ranging around $500 + travel.
If you are interested in the extra styled pop-up shoot opportunites like a New Years Eve shoot etc; yes, also optional - ranging $10-30
What grade you are in:
-- Teen trendsetters are not expected to make any other purchases. Most Trendsetters do purchase prints and products from the Demi shoot beyond the included print credit.
-- Signing on as a Senior Trendsetter is booking your senior shoot in advance for awesome perks; this is the Full Senior shoot experience & Senior Trendsetters are expected to purchase custom artwork from that shoot at their ordering appointment as normal. More details can be found on the artwork page.
Q: How will I know I made the team?
Hopefully, Mom/Dad keep the secret and allow me to surprise you!
Q: I have a question you didnt cover.
Please don't hesitate to contact me, I am here for you & happy to help!
what happens
Next
Let us know you both have reviewed this page by completing the confirmation below.

After confirmation is submitted, parent will receive a Top Secret email in the next 48 hours, watch your inbox.
Must confirm within 48 hours to move to next phase of selections